One of the main questions we get is, "What about stuffing bacon/sausage/cheese/etc… into the tri tip?"  As amazing as a tri tip roast tastes on its own, give this recipe a try – ONE OF THE BEST TASTE COMBOS EVER!
Ingredients (serves 4-6)
2 pound tri tip roast
1   package frozen chopped spinach, thawed
1/2  cup crumbled blue cheese
1   jar (7 ounces) roasted red peppers, drained and chopped
2   tablespoons seasoned dry bread crumbs
1   egg yolk
3/4  teaspoon garlic salt
3/4  teaspoon ground black pepper
1   tablespoon olive oil
Directions
Preheat grill to 350° F. 
Lay roast on cutting board. Slice roast in half long-ways. Lay the two triangular pieces side by side to create a square. Flatten slightly to an even thickness.
Squeeze liquid from spinach; discard liquid. In medium-size bowl, combine spinach, cheese, peppers, bread crumbs, egg yolk, 1/4 teaspoon each of the garlic salt and the pepper.
Season steak with an additional 1/4 teaspoon each of the garlic salt and pepper. Press filling onto steak, leaving a 1-inch border on all sides. Roll up steak to enclose filling. Tuck any loose filling back into ends.
Tie steak with cotton twine at 2-inch intervals to secure. Rub outside with oil, then sprinkle with remaining 1/4 teaspoon each garlic salt and pepper.
Roast at 350° F under indirect heat for 65-75 minutes (until meat is at 130°F). There is no need to move the roast or open the grill cover—just let it cook. After removing the roast, let it rest for 10 minutes. Remove twine, slice and serve.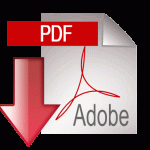 Click to download and/or print up this incredible tri tip recipe!