This page will contain some great information about what tools you need to make your tri tip cooking experience the best. We will provide you with solid recommendations based on personal experience; I would never tell you to get something that I have not personally seen in action.  We will provide video reviews from time to time so that you can witness how great (or not so great) these tools are.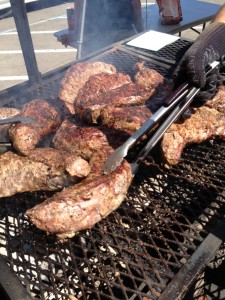 10 BBQ Accessories You Need (and One You DON'T) – for grilling/smoking with charcoal
Grilling Accessories You Need (coming soon) – for grilling with gas
We are planning on doing a large review for the best grills and smokers soon.  We will also see which "gimmick tools" that are being hawked at your local hardware store are worth your time and money.
Get connected with us on Facebook and the mailing list so that you know when we release new content!